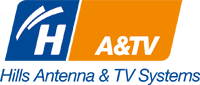 Internet Protocol Television, or IPTV, refers to television that is distributed over an IP network—the same kind of network people use to surf the internet and exchange emails.
Anyone who has watched videos on YouTube.com or a TV programme over the internet is already familiar with some form of IPTV.
Local IPTV is designed to distribute television and video across building and campus networks over a local area network (LAN). The content is injected directly into the building LAN rather than through the organisation's internet firewall. For organisations, this has three fundamental advantages:
It leverages the comparatively limitless bandwidth of organisational LANs to deliver much higher quality to many more users.
It allows much more stringent access control—not just by channel, but by business unit, department, group, or even individual user.
It does not consume any internet bandwidth, which is far more costly than LAN bandwidth.
By embracing IPTV technology, organisations are able to use their IP network to distribute live TV, video and radio content throughout their facility.
All of this multimedia content can be viewed on standard and high definition TVs and various kinds of AV display equipment, as well as PCs on every desktop.
You can learn more by downloading our white paper, An Introduction to Building IPTV.
During 2012 BJM will be rolling out IPTV across the new Glenside Hospital Campus.