BJM are proud installer/suppliers of the Axis range of IP network integrated surveillance cameras.
Axis is the market leader in network video products since it introduced the world's first network camera in 1996.
Axis network video products can be used to remotely and cost-effectively monitor and protect people, places, and assets; secure sites with the help of alarm information and video motion detection; provide remote product demonstrations or consultations from anywhere in the world; or broadcast live images on Web sites for promotion purposes.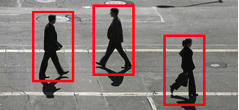 The Axis' award-winning network video products are designed with built-in computers so they do not require a direct connection to a PC or any additional software to stream live video and audio over networks. Simply connect the network video products to an IP network (such as a LAN, intranet or Internet) and view live images from any local or remote, networked computer with a standard Web browser.
If your premises have existing Computer Networks (LAN Local Area Network) – then the installation of an AXIS IP Security Camera System might work out even more affordable than you think. Instead of running long distances of coaxial and power-cable, use existing Cat 5e or Cat 6 cabling or install new cabling to the closest Network Communications Cabinet. Even the power for the IP cameras can be injected into the data network, using POE (Power Over Power Supplies – saving the installation of power outlets at the camera locations. 3G wireless network connections are also available.
For larger installs Milestone software can be implemented to take monitoring and recording to the next level.
Visit the Axis & Milestone Websites for more Info or give BJM a call.